I LOVE blog hops, it's a great way to find new blogs and find people who you connect with. Military ones are the best, since I love finding people who "get" what I'm going through in the crazy life.

If you want to join in, head on over and link up!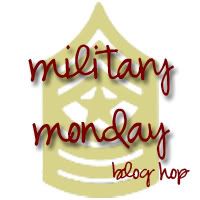 To those coming over to my blog from the hop, welcome! I hope you enjoy my blog as much as I enjoy writing it.